Buy with confidence, we protect your purchases
Whether you prefer a checking account with great rates and added benefits, or a value checking account with no fees or minimum balances, or a business checking account - we've got you covered. All of our checking accounts feature a free debit card that can be used at nearly 30,000 fee-free CO-OP ATMs nationwide.
Mastercard Safety & Security Debit Card Benefits
Zero Liability for any unauthorized charges, whether made in a store, by phone, or online.*
Identity Theft Resolution Services help you with credit bureau notification and card replacement should you become the victim of identity theft, not just for your Cobalt Credit Union debit Mastercard but for all the cards in your wallet*
Extended Warranty doubles the original manufacturer's or store brand warranty for up to one year on eligible items that have an original manufacturer's warranty of no more than 12 months when you pay with your Cobalt Credit Union debit Mastercard*
Satisfaction Guarantee can provide a refund if you are dissatisfied with a purchase and the merchant will not accept a return within 60 days of the purchase date*
Global Service provides 24 hour a day, seven day a week assistance with lost and stolen card reporting, emergency card replacement, emergency cash advance, as well as assistance with locating ATMs*
Contact Cobalt Credit Union at 402-292-8000 if you have lost your card or if you believe you have been a victim of Identity Theft.
To speak to Mastercard about a claim call 1-800-627-8376 or en Español 1-800-633-4466.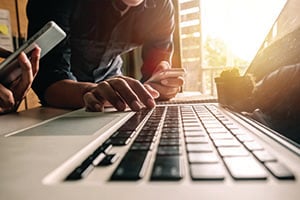 If you have a Member Plus checking account you have additional coverage. The Member Plus Checking Accounts have enhanced financial security features. The Member Plus Plan(s) benefits include a mortgage closing cost discount, free debit card replacement if lost or stolen, fully managed identity theft recovery, identity theft expense reimbursement insurance up to $25,000, Identity monitoring services with alerts for credit and high risk transactions. For a full list of benefits visit cobaltcu.com
Download the Mastercard Benefits as a PDF
*Certain terms, conditions and exclusions apply
Federally insured by the NCUA. Equal Housing Opportunity.