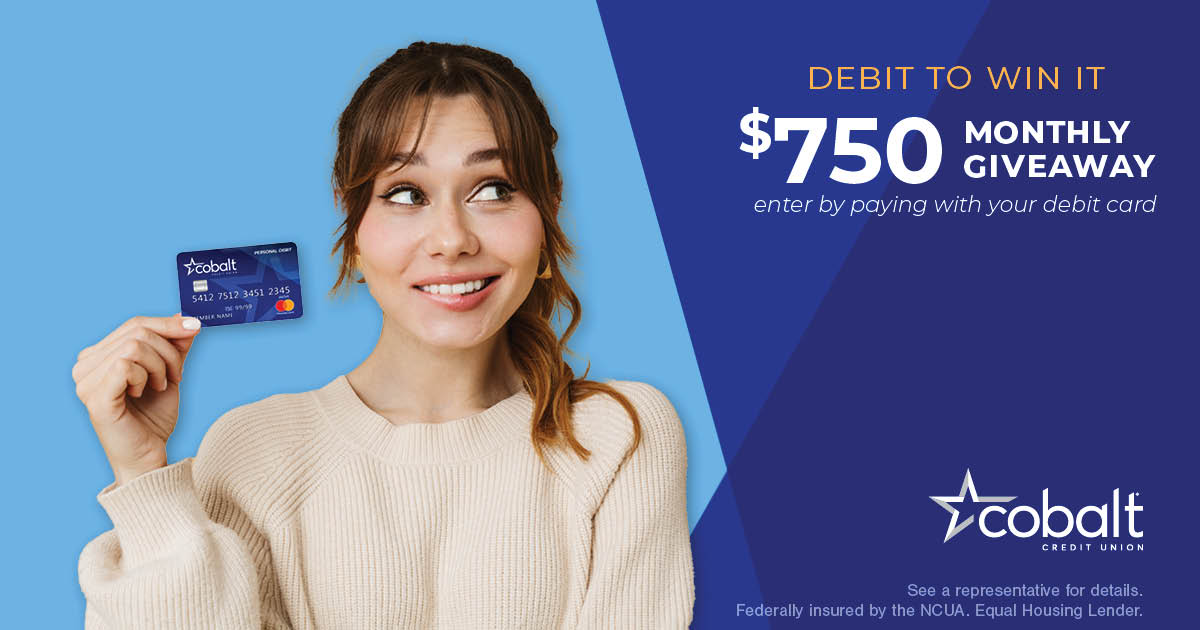 Debit To Win It!
Use your debit card for a chance to win $750!
Just pay with your card to be entered to win – it's that simple.
Cobalt Credit Union will be giving away $750 to one lucky winner every month through December 2022! The key to your chance of winning is to have a personal Cobalt Checking Account and to use your Cobalt Debit Card for everyday purchases.
Every purchase of $5.00 or greater earns you an additional chance to win in that month's drawing! So the more you use your card, the more chances you'll have to win!
A new winner will be chosen each month
Each month we'll hold a random drawing from all eligible entries received for that month. For example, if you used your card 15 times your name will be included in the drawing 15 times. It's that simple!
Don't Have A Cobalt CU Checking Account?
Cobalt Credit Union Checking Accounts provide you the latest in convenience and account access.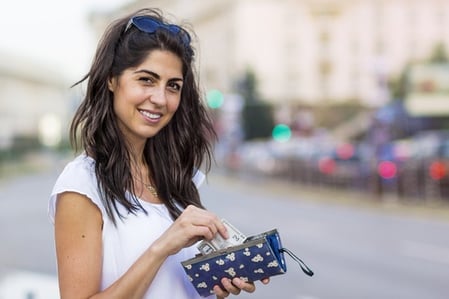 *Minimum $25 deposit required to open a personal checking account. Random drawings for the $750 giveaway will be conducted once a month for the promotional period beginning July 1, 2021 through December 31, 2022 from all eligible entries received. One (1) $750 prize winner will be selected at random each month. Must be member in good standing and have not caused a loss to Cobalt Credit Union. Cobalt CU Business Accounts are not eligible. Offer excludes Cobalt Credit Union employees and accounts on which an employee is joint, Board of Directors and Supervisory Committee members of Cobalt CU.

See official rules

.
Meet The Debit To Win It Winners!